Vaccine Walk-ins Welcome!
Need a COVID-19 Vaccine?
Moderna Booster Vaccines- to schedule your Moderna Appointment, please visit tinyurl.com/EHDVaccine.
Pediatric Pfizer Clinics LIVE now!
Please visit: tinyurl.com/EHDvaccine to see upcoming vaccination clinics.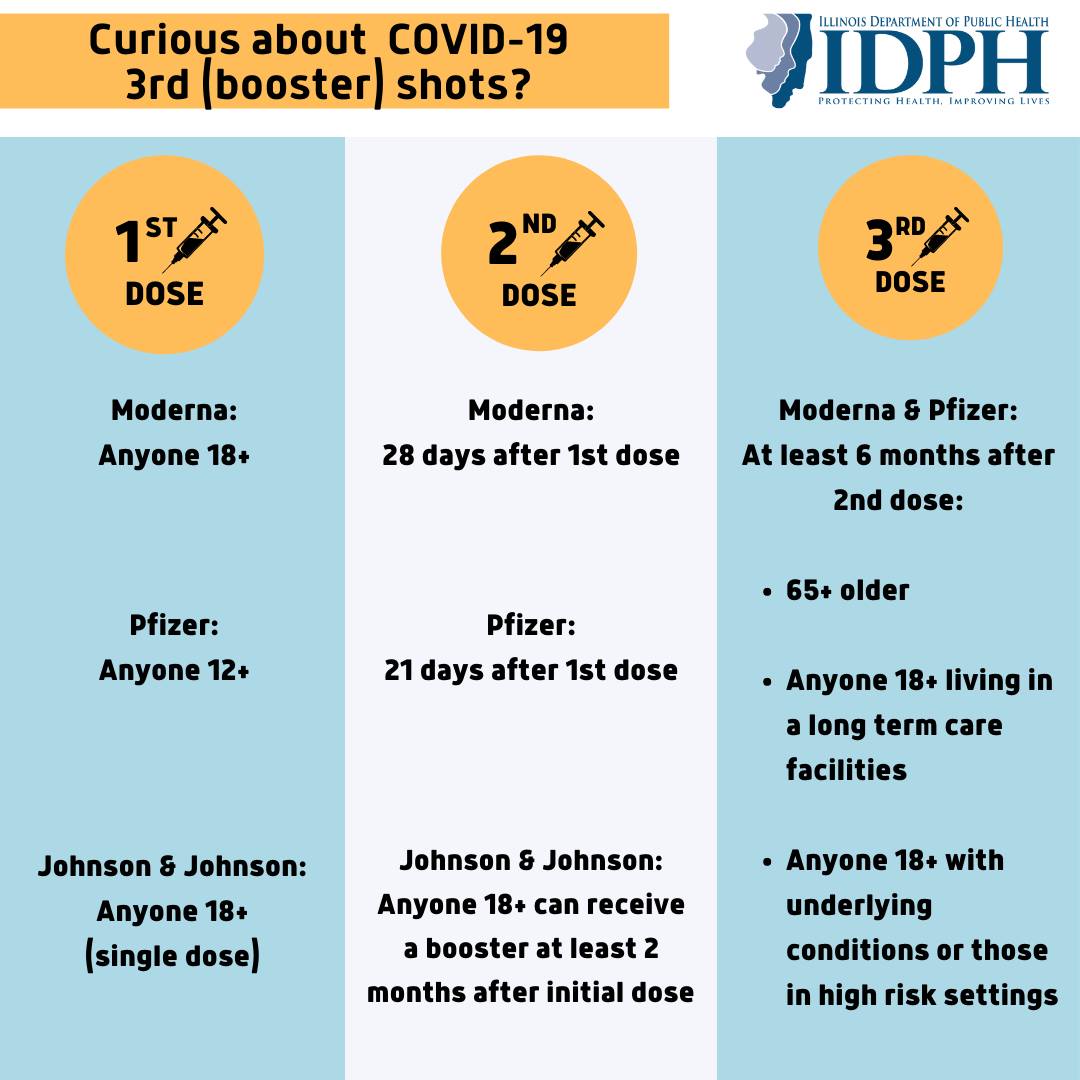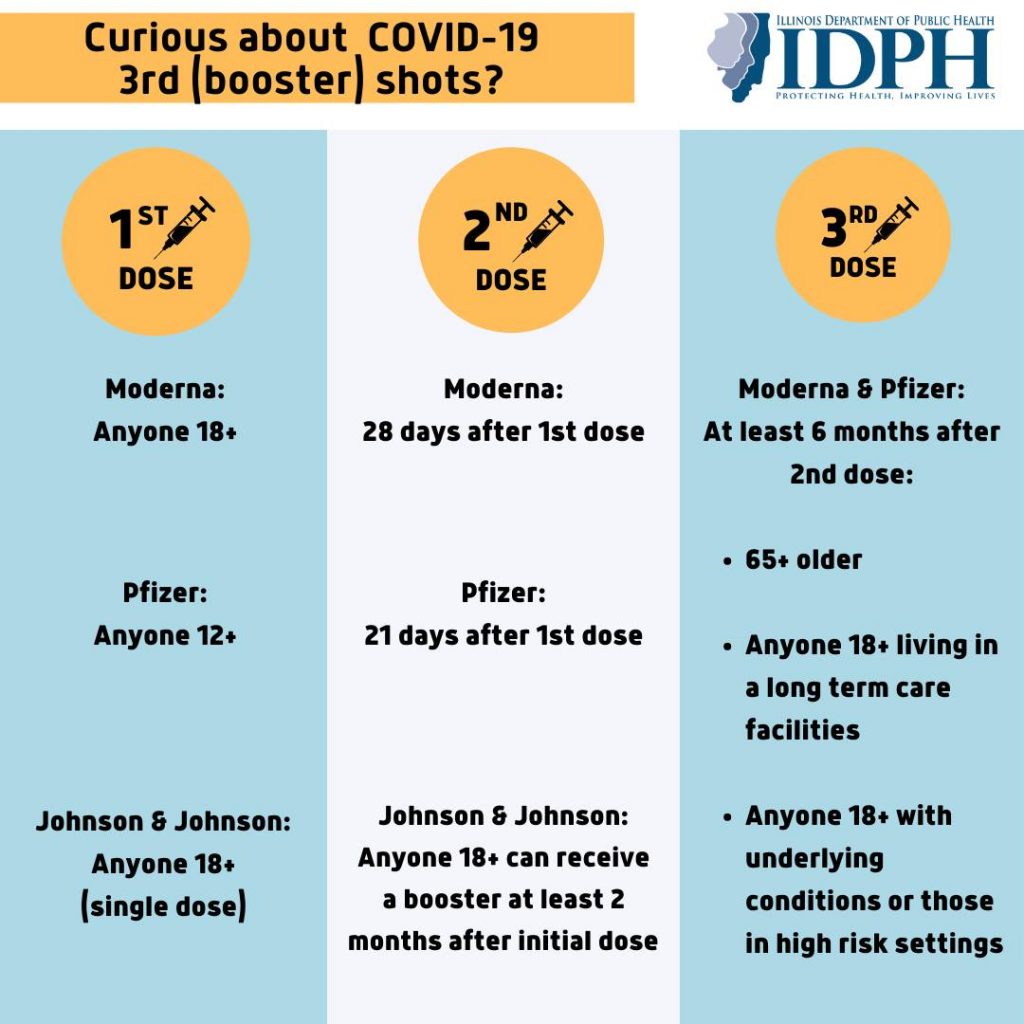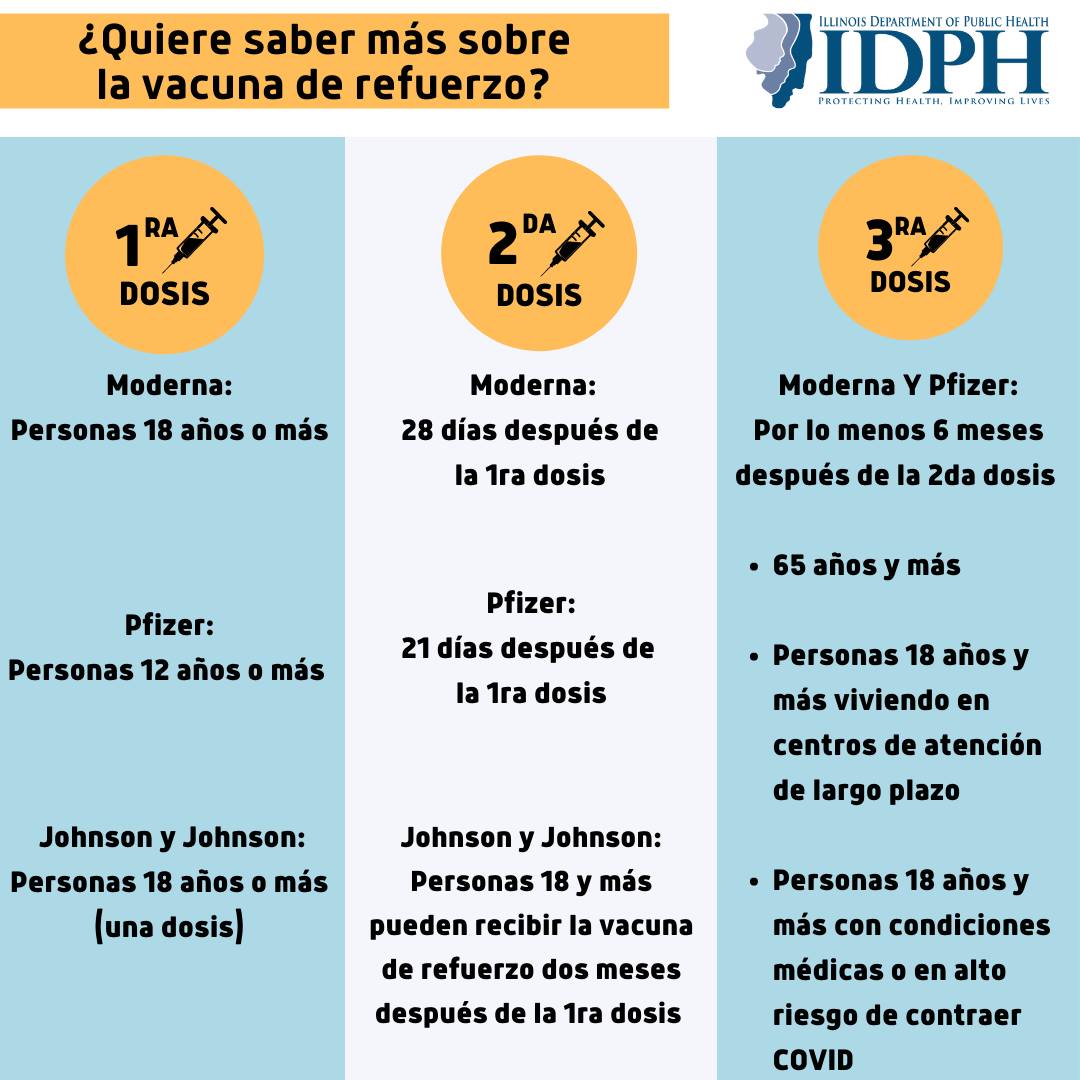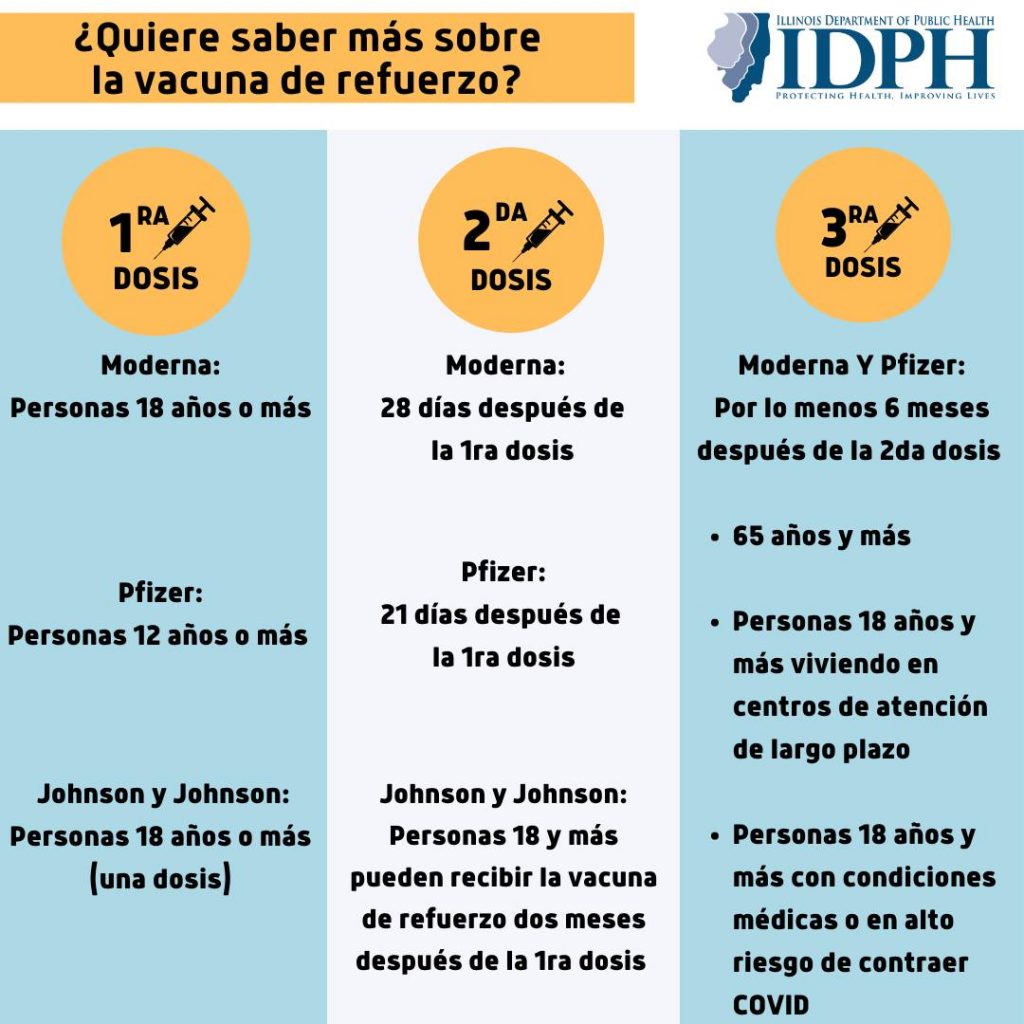 Take steps to protect yourself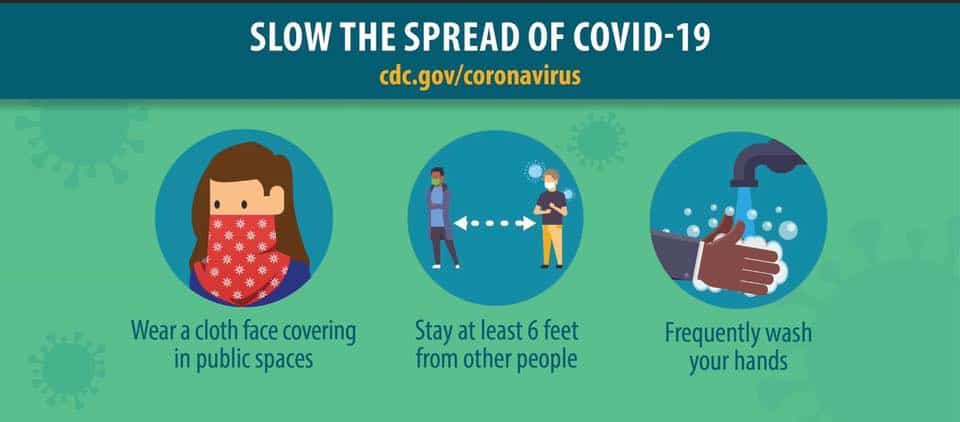 Clean your hands often
Wash your hands often with soap and water for at least 20 seconds especially after you have been in a public place, or after blowing your nose, coughing, or sneezing.
If soap and water are not readily available, use a hand sanitizer that contains at least 60% alcohol. Cover all surfaces of your hands and rub them together until they feel dry.
Avoid touching your eyes, nose, and mouth with unwashed hands.
Avoid close contact

Egyptian Health Department Visitor Policy Change
COVID-19 prompts additional safety measures at EHD Locations
For the health, safety and well-being of our clients, visitors and staff, EHD has implemented changes to entry points at EHD offices.
Upon entry, all clients and visitors will undergo a brief illness screening. Visitors will receive a badge. If visitors have symptoms such as fever, cough or shortness of breath, EHD respectfully asks those individuals to refrain from coming to the office at this time. Please contact your primary healthcare provider.
Additionally, EHD will enforce a visitor restriction policy. We ask that at this time, if you have an appointment, to come in to the office alone. We are limiting the numbers of visitors in our offices.
EHD understands this is a challenging time for our clients, families and employees. We ask for your patience and support of these temporary measures.
COVID-19 Hotlines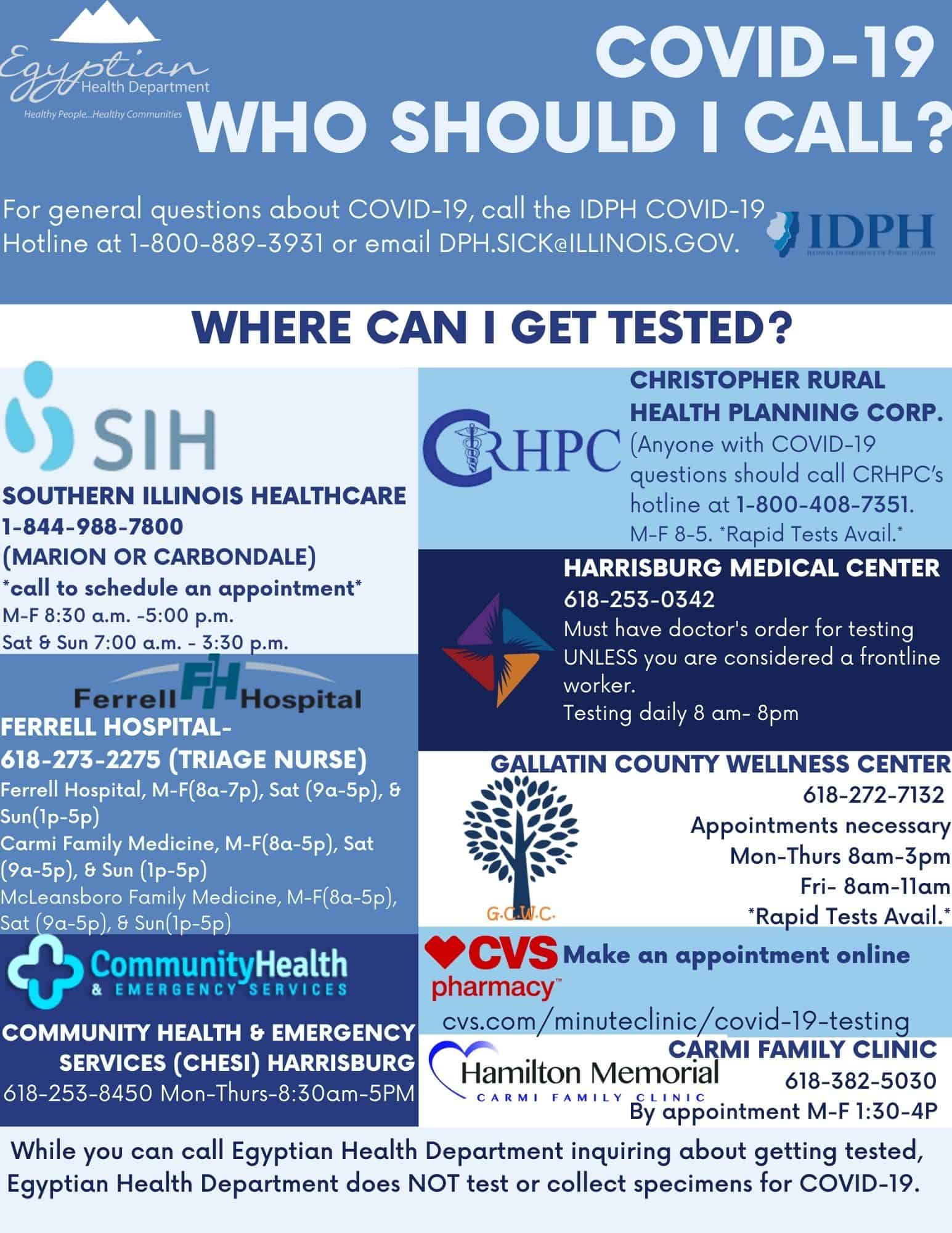 Daily Update- Saline, Gallatin & White Counties
For more information, please visit IDPH and CDC
Daily COVID-19 Updates. Please click the date for more information.
Beginning Monday, July 26, EHD will report weekday (Monday-Friday) COVID-19 updates.